Tampa On Site Truck Repair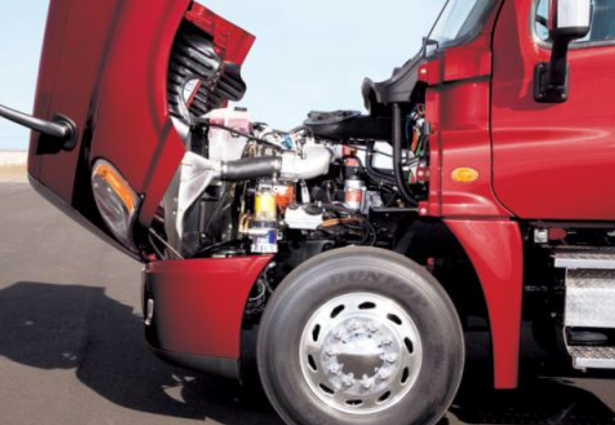 At Mobile Truck Repair of Tampa, we are aware that your truck is key for business. For this reason, we provide on-site repairs and maintenance for all types of commercial vehicles. We understand it isn't possible or practical to move a non-functional truck, which is why we come to you. With our skill and premium equipment, your truck will be running again before you know it. Plus, there's no need to stress about wasting time or money trying to get your truck into a shop since we come directly to you.
We understand that being unable to use your truck can be expensive for businesses, so we try our best to fix your issue as quickly as possible. We offer a wide variety of services here, from routine maintenance to big repairs. If it has anything to do with trucks, chances are good that we can take care of it.
If you think your truck might need repairs, please call us and we will provide you with an estimate without any charge. For more information about out on site truck repair and services in Tampa, FL don't hesitate to call us at (813) 906-1711.
We Work on All Types of Commercial Vehicles
If you depend on your commercial vehicle to run your business, then you can't afford to have it out of commission for long. Our team of highly trained and experienced technicians can quickly diagnose and repair any issue so that you can get back on the road.
If you're in the Tampa area and are looking for a quality commercial truck repair, look no further than Mobile Truck Repair of Tampa. Our highly trained staff guarantees reliable service and upkeep for your vehicle. Contact us today to set up an appointment or learn more about what we can do for you.
The Benefits of On Site Truck Repair
Besides the fact that it can be hard to move a disabled truck, there are lots of other benefits to our service. Just think about:
The time you save

The frustration you save

The money you save with our competitive rates

The professionalism you get with our knowledgeable crew
Our on site truck repair services are the best in Tampa Bay because of our quick response time and state-of-the-art equipment. You can experience it yourself by contacting us today.
Fast Turnaround
Our factory-certified technicians will get to work right away on your truck or fleet of vehicles. Our turnaround times are among the quickest in the industry, so you can rest assured that your vehicle will be back on the road as soon as possible.
At Mobile Truck Repair of Tampa, we have a highly skilled team of mechanics as well as a fleet of mobile trucks to come to you and fix your truck on-site. This means that if your truck breaks down, you don't have to waste time taking it into a repair shop and waiting for it to be fixed. We can fix it right where it's broken down so that you can get back on the road quickly.
We pride ourselves in being a dependable solution for all your truck repair needs. Give us a call today, schedule an appointment or find out more about what we offer.
We look forward to hearing from you soon.
Mobile Truck Repair of Tampa: (813) 906-1711.